The latest version of 3DMASK KIDS is now available! It brings more comfortable and higher level of protection for kids.
SAVEWO improved the 3DMASK KIDS by listening to customer feedback, data collection and analysis. The upgraded version of 3DMASK KIDS provides children with more breathing space, a higher level of protection while more comfortable to wear. The new 3DMASK KIDS comes in two versions – the "Kids S (KS size)" for children aged 2-6, and the "Kids L (KL size)" for children aged 7-13.
New

3D cutting for kids
3DMASK KIDS features an ultra 3D cutting that is more comfortable on the nose bridge and fits the face shape perfectly to prevent inward leakage. Users can wear it for an extended period.
Cute Stitching Design
Patented 3D design
Our patented 3D design fits better to your nose bridge and your face shape in order to prevent not only inward leakage but also fogging for glasses wearers.
High Breathability
Innovative filtration technology with ultra-high breathability
Ultra-low Breathing Resistance < 2.4mmH2O
Adopts the all-new hydrophobic electret technology that stands up to moisture, allowing for maximum filter life
High Filtration
Ultra-high Filtration Efficiency
Bacterial Filtration Efficiency

BFE≥99.9%

Particle Filtration Efficiency

PFE≥99.9%

Viral Filtration Efficiency

VFE≥99.9%

Fluid Resistance: Resists Synthetic Blood

@ 160mmHg

of pressure
Filtration is effective for

24 hours+

Filtration efficiency maintained 99.9% upon exposure to 100% relative humidity for

24 hours
BFE|PFE|VFE


Filtration Efficiency ≥99.9%
Fluid Resistance: Resists Synthetic Blood @ 160mmHg of pressure
Filtration is effective for 24 hours+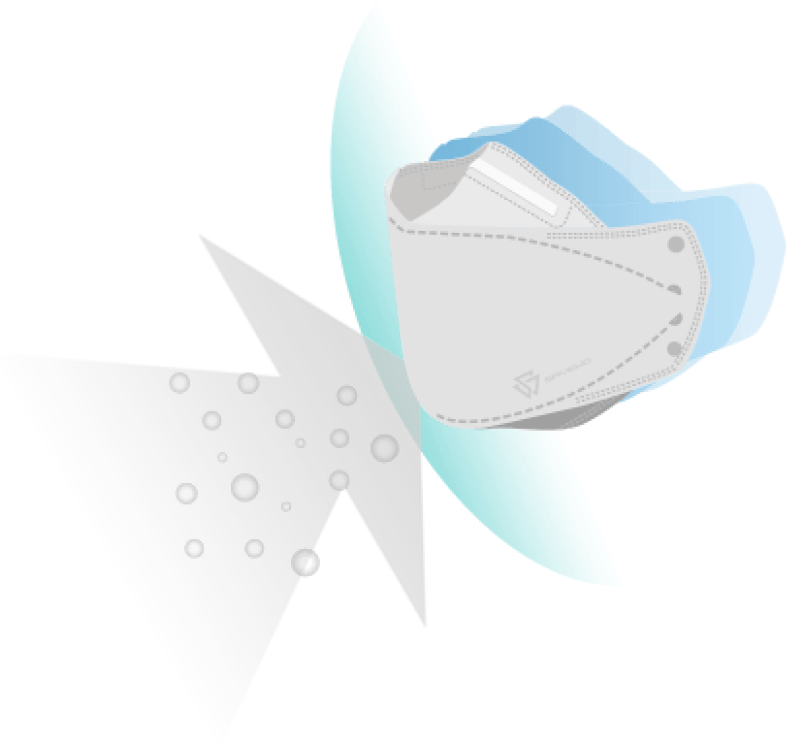 Skin-friendly
ESPP with a smooth and hydrophilic inner layer can maintain consistent humidity under the mask either in a wet or dehydrated condition.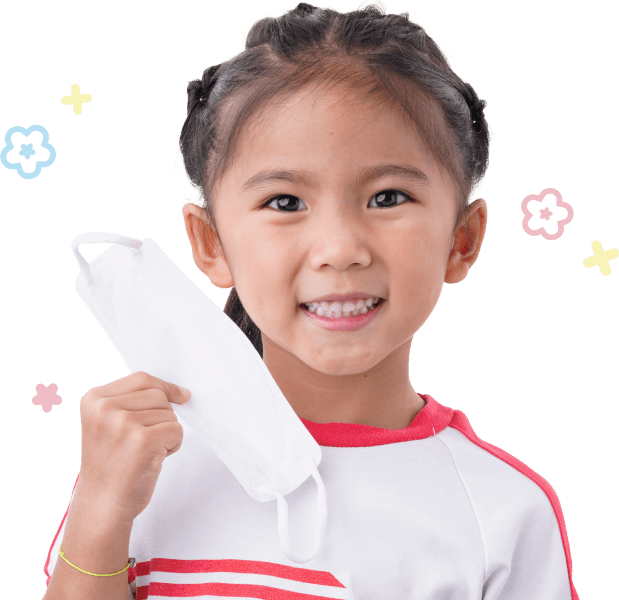 Comfortable Type Earloops
The texture of the ear loop is like a soft cotton towel thanks to its fine soft fibers on its surface. It provides the ultimate comfort and care for the tender skin of children, without causing pain or leaving marks even wear for an extended period.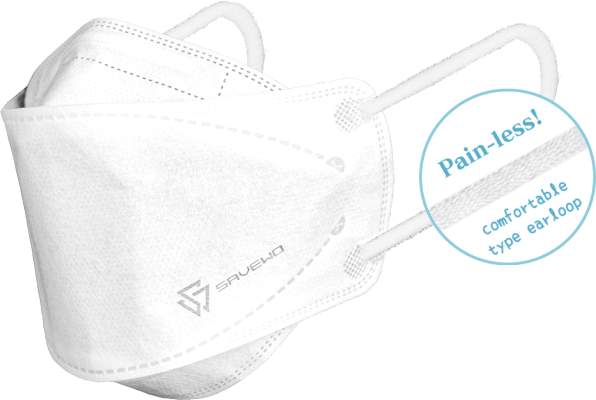 KF94
KR Respirators
Standards
KN95
CN Respirators
Standards
TYPE IIR
EU Surgical Mask
Standards
Level 3
US Surgical Mask
Standards
N95
US NIOSH 42 CFR 84 N95
SIZE INFORMATION
Kids Small Size
SIZE INFORMATION
Kids Large Size
*Children under age 3 should wear the mask with the help of adults
The recommended age for this product is for reference only. Toddlers should use this product under adult supervision and guidance. If any abnormalities are found, please stop using this product immediately and seek advice from professionals.