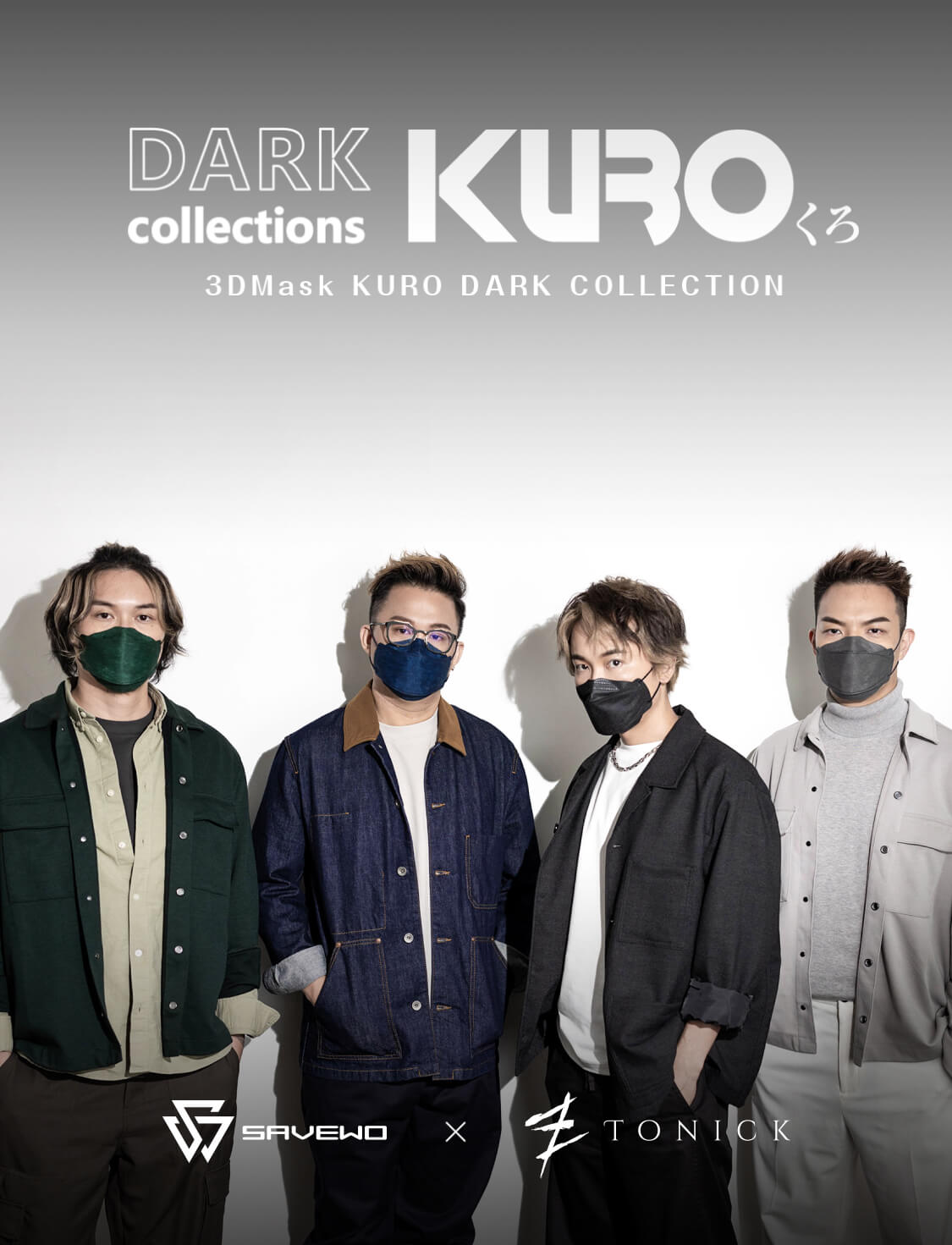 DEEP SEA BLUE CASTLE GREY FOREST GREEN DARK SOUL BLACK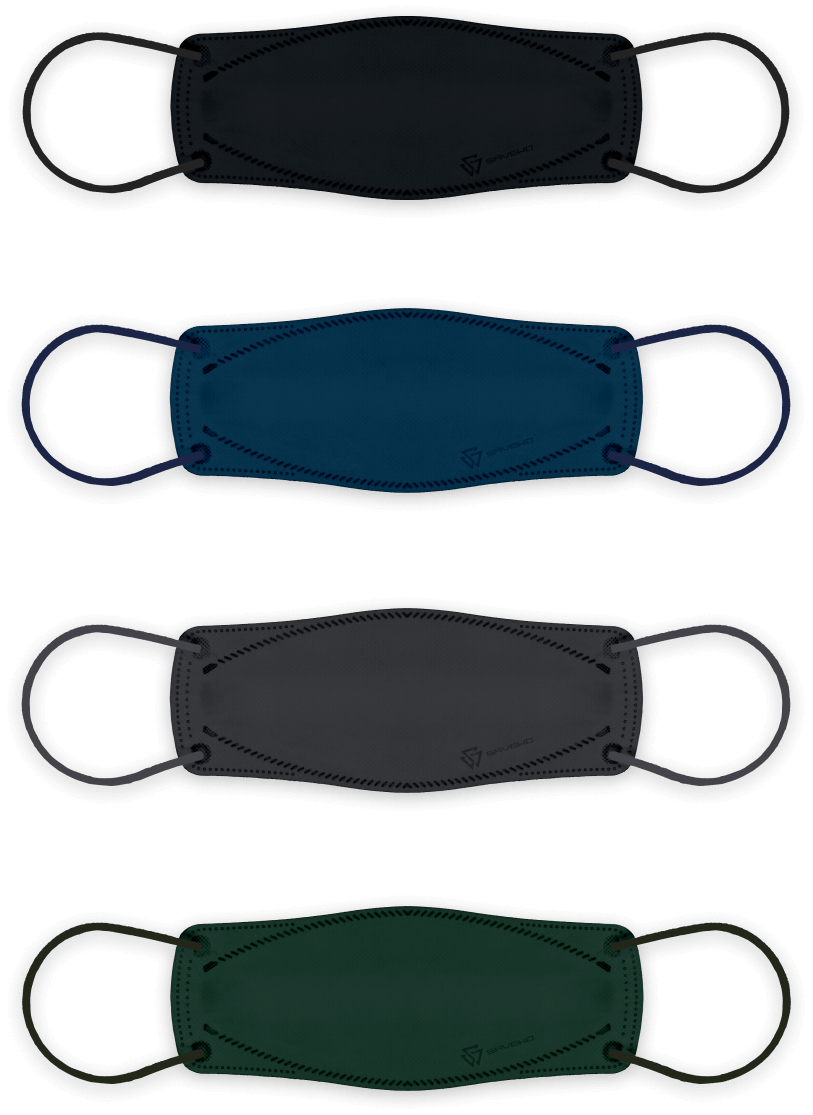 Savewo Ultra-Seal Technology
The Savewo Ultra-Seal Technology is used on the 3DMASK to prevent the exposure of the white internal layer. The perfect seal gives it the perfect appearance.
Color Masterbatch Technology
Color Masterbatch Technology with highest safety level
Not containing 212 SVHC high concern materials
Not containing Azo Dye in Textile
Not containing fluorescein, latex-free and antiallergic
UltraSpunBond is a super water-repellent fabric that provides good splash protection and is capable of resisting droplets and splashes at a pressure of 160 mmHg.
Our patented 3D design fits better to your nose bridge and your face shape in order to prevent not only inward leakage but also fogging for glasses wearers.
UltraSeal Welding Technology
WIth the UltraSeal welding technology, it creates a firmer and more durable three-dimensional structure for our thin breathable masks.
ESPP with a smooth and hydrophilic inner layer can maintain consistent humidity under the mask either in a wet or dehydrated condition.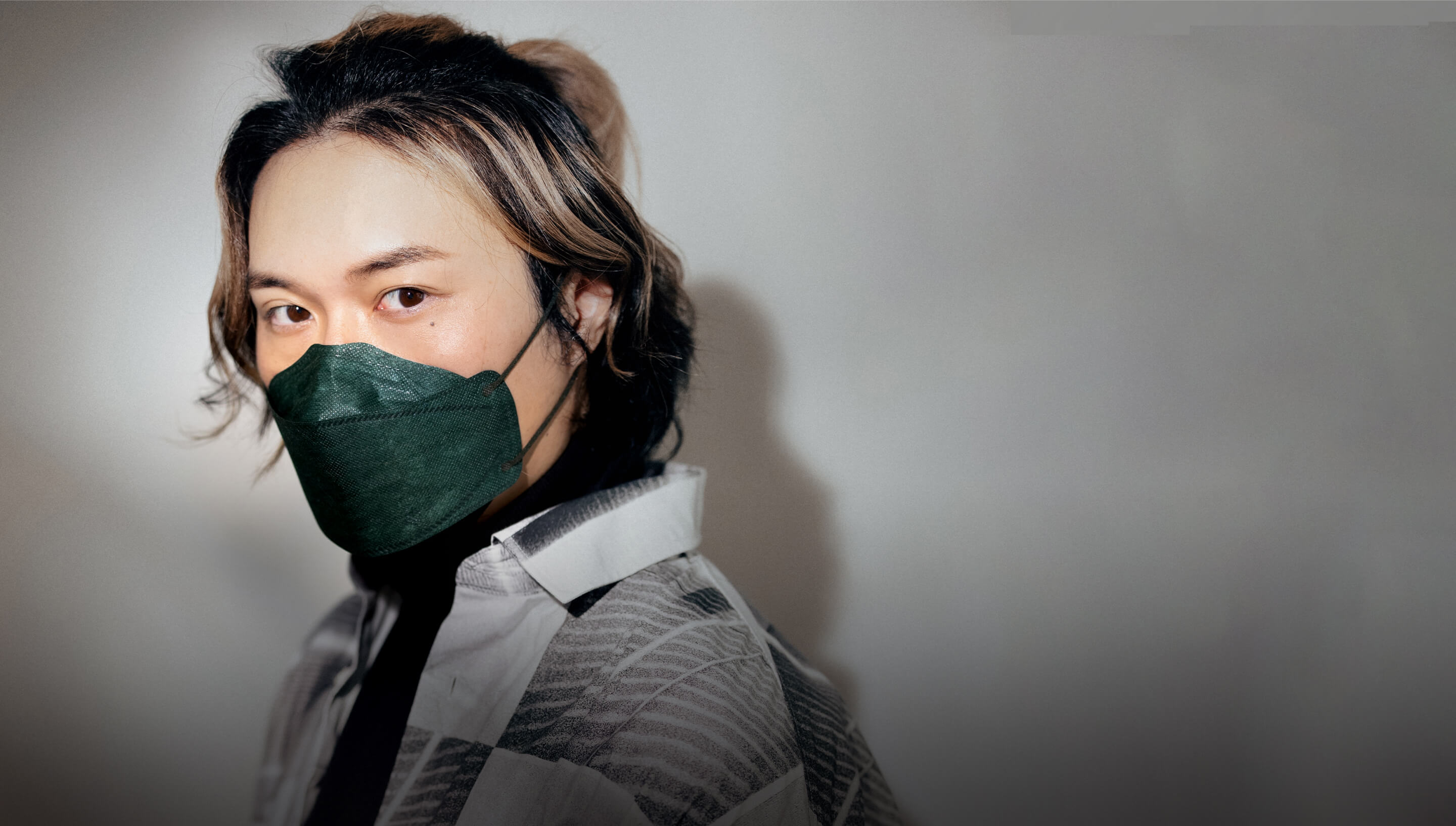 Extreme Filtration Efficiency
Bacterial Filtration Efficiency

(BFE) ≥99.9%

Particle Filtration Efficiency

(PFE) ≥99.9%

Viral Filtration Efficiency

(VFE) ≥99.9%

Fluid Resistance: Resists Synthetic Blood

@ 160mmHg

of pressure
Filtration is effective for

24 hours+

Filtration efficiency maintained 99.9% upon exposure to 100% relative humidity for

24 hours
BFE|PFE|VFE


Filtration Efficiency ≥99.9%
Fluid Resistance: Resists Synthetic Blood @ 160mmHg of pressure
Filtration is effective for 24 hours+
KF94
KR Respirators
Standards
KN95
CN Respirators
Standards
Level 3
US Surgical Mask
Standards
TYPE IIR
EU Surgical Mask
Standards
N95
US NIOSH 42 CFR 84 N95
JIS T 9001:2021
JAPAN Respirators
Standards
Bacterial Filtration Efficiency BFE≥99.9%
Particle Filtration Efficiency PFE≥99.9%
Viral Filtration Efficiency VFE≥99.9%
Innovative filtration technology with ultra-high breathability and effective for 24 hours
Ultra-low Breathing Resistance < 2.4mmH2O
Fluid Resistance: Resists Synthetic Blood @ 160mmHg of pressure
Smooth and hydrophilic ESPP inner layer, skin friendly material
Conforms with KMOEL-2017-64 KF94 (Korea) respirator standards
Conforms with GB2626-2019 KN95 (CN) respirator standards
Passed NIOSH 42 CFR 84 N95 (US) filtration and breathing resistance test
Conforms with ASTM F2100-19 Level 3 (US) standards
Conforms with EN14683:2019 Type IIR (EU) standards
Conforms with JIS T 9001:2021 Class III (Japan) standards
Passed ISO10993-5 MEM Elution Test and

ISO10993-10

Skin Irritation and Sensitization Test, Biocompatibility of medical devices
Passed the Microbial Cleanliness (Bioburden) Test
Color Masterbatch Technology with highest safety level
Not containing 212 SVHC high concern materials
Not containing Azo Dye in Textile
Not containing fluorescein, latex-free and antiallergic
ISO9001:2015 Quality Management System
ISO13485:2016 Medical Devices Quality Management System
ISO14001:2015 Environmental Management System
ISO14644-1:2015 Class 7 Cleanroom
CE Marking Certification (EU)
Regulated by FDA (US), Registration Number: 3017178899
Regulated by MFDS (KFDA) (Korea), Registration Number: 202107925
Designed and Made in Hong Kong, individual packing